Management, Officers and Board of Trustees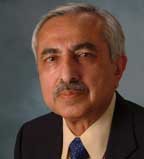 M. Asghar Aboobaker, Co-Founder, Chairperson: Mr. Aboobaker has worked in high tech industry for more than 30 years as a business manager as well as engineering manager at companies like Intel Corporation. Currently he is the managing director of a venture fund, K2 Ventures. He has also run businesses as CEO and is on board of startups. He has been on board of directors of more than 3 non-profit organizations in last 20 years. Asghar has Masters of Science degree in Electrical Engineering from UCLA and BSEE from NED in Karachi.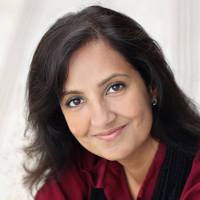 Rabia Adil, President, Trustee: Mrs. Adil is an entrepreneur and a talented artist whose work has been showcased at multiple places including HGTV. Rabia has organized and managed numerous events of varying types across the Bay Area over the last decade. Rabia has previously worked as a school teacher teaching Fine Arts as well as a Graphic Designer at Intuit. She also owns and runs a home staging business by the name of Bay Area Stagers. It was her passion for organizing cultural events for children that initially led her to partner with PACC.  Her primary focus at PACC is to develop programs and events for children, youth and women.  Rabia has a Bachelor's degree in Fine Arts from CB College, Rawalpindi.

Farrukh Shah Khan, Co-Founder,Trustee, Corporate Secretary: Mr. Khan has worked in high tech industry for more than 17 years. Currently he is the executive producer of WBT-TV covering Silicon Valley business and technology scene for CH-15. He is also the Media Director for VC~PE Roundtable and media technology consultant for Izzaan, Inc. He has been on various committees for non-profit organization. Farrukh has Masters of Science degree in Computer Science from University of Rhode Island and BS from Rutgers University, N.J.


Dr. Waheed Siddiqee

Dr. Waheed Siddiqee, Trustee: Dr. Siddiqee has worked in high tech industry for more than forty years. Currently he is a teacher in a Sunnyvale high school. He has been involved in numerous non-profit organizations as a founder, officer or trustee. Dr. Siddiqee has PhD in Electrical Engineering from University of Minnesota.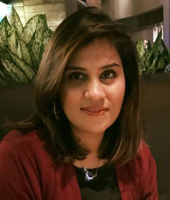 Muneeba Zeeshan, Board member, Trustee Mrs. Zeeshan has earned her degree in Computer Engineering and worked for several years in the Technologie Industry as Senior Network Engineer for high tech companies like Juniper Networks and Brocade. Born to a Radio Broadcaster/Poet father, Mrs. Zeeshan developed an early interest in Language, Arts and community involvement. She is also a passionate blogger and Author of Childrens books. She loves to promote her love for the Urdu language by constantly being involved with the Urdu Academy of North America. She is an Art Enthusiast and has been showcasing her talent as an Artist exhibiting her Art pieces at several Art auctions and exhibitions including Calligraphic Art for the Islamic Art Exhibit. Her works has been showcased and sold at local public libraries and also at Synagogues and churches, as part of a strong interfaith effort. She strongly beleives in giving back her time and efforts to building a stronger and better community. Over the years she has dedicated major portions of her time to volunteering and being strategically engaged with many philanthropic organizations supporting important issues, some of them being education for underpreveled Children, local and International Orphanges, food drives for local shelter and so on. Mrs. Zeeshan has been working closely with PACC President Mrs. Rabia Adil and with the PACC team, in continuing to make PACC a strong community organization in the Bay Area.



Syed Zafar Mohsin, Trustee: Mr. Mohsin works as a full time Mechanical Engineer in a multi-national high tech company in San Jose, CA. He earned his M.S. in Mechanical Engineering from University of Evansville, IN. He has served as a Commissioner in Milpitas Community Advisory Commission. He was awarded, " Citizen of the Year", for Milpitas in 2005 and he also received, "Human Relations Award", a California state award for his community work. Mr. Mohsin advises PACC board of Trustees on governmental matters and media relations.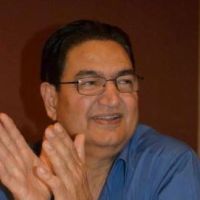 Ali Azhar Shah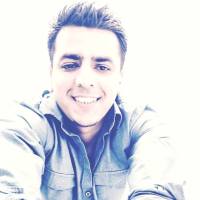 Ahsan Qazi is the General Event Coordinator at PACC.  Ahsan graduated from California State University, East Bay with a double major in English Literature and Sociology. A technical writer by profession, Ahsan also has extensive experience in teaching and policy analysis. Ahsan began his career from teaching English as a Second Language at a university abroad. Following his educational ambitions, he worked with federal government (SSA), and transitioned to corporate where he continued as a technical writer with Apple and Bay Area startups. ​
Ahsan, moreover, is the founder of the blog One Voice-Pakistan and World Affairs in Sociological Perspective that showcases Ahsan's published work. Passionate about writing and analyzing socio-political affairs in sociological context, Ahsan has published in several newspapers as well, such as Pakistan Times USA, Eurasia Review, and regularly contributes to The Jago Times—Pulse of South Asian Community.
Ahsan's volunteering experience with PACC goes back as far as 2013. He decided to come on board as a full team member of PACC and take charge of event coordination at PACC. With his creativity, rich ideas, and interpersonal skills, Ahsan plans to ensure that each event is a success here at PACC and our diverse community members enjoy all that PACC has to offer. 
​

Amjad Noorani, Advisor to the Board: Mr. Noorani is a retired Physical Therapist and Safety Consultant. Graduated, University of Karachi, College of Physiotherapy, 1970. He has served on boards and committees of professional organizations at state and local levels. He is currently contributing to projects/activities of the Pakistani-American community and supports education for the underprivileged and education reform in Pakistan. He serves on the Advisory Council of The Citizens Foundation, USA (TCF-USA) and also as Secretary of the International Coalition for Education Reform in Pakistan (ICERP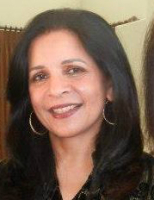 Noreen Tariq

Noreen Tariq, Advisor to the Board: Mrs. Tariq is a former children educator, a current event manager, and an art enthusiast. She has 15 years of experience in educating children and has been involved in the management as an Assistant Director. She has also presented workshops/ training seminars on childhood education and development of literacy through art. Given her strong background in art and design, Mrs. Tariq now operates her own company, Aesthetika, offering event management and design services. She has helped coordinate, decorate and manage various charitable events and community functions in the bay area. Mrs. Tariq, has completed Teacher/ Director certification program from Ohlone college in Fremont, CA. and is a graduate in Textile Design from National college of Arts, Lahore.